Please note we have been experiencing extreme postal delays with overseas orders. Books posted to US, Canada and UK have been taking up to 2 months to arrive.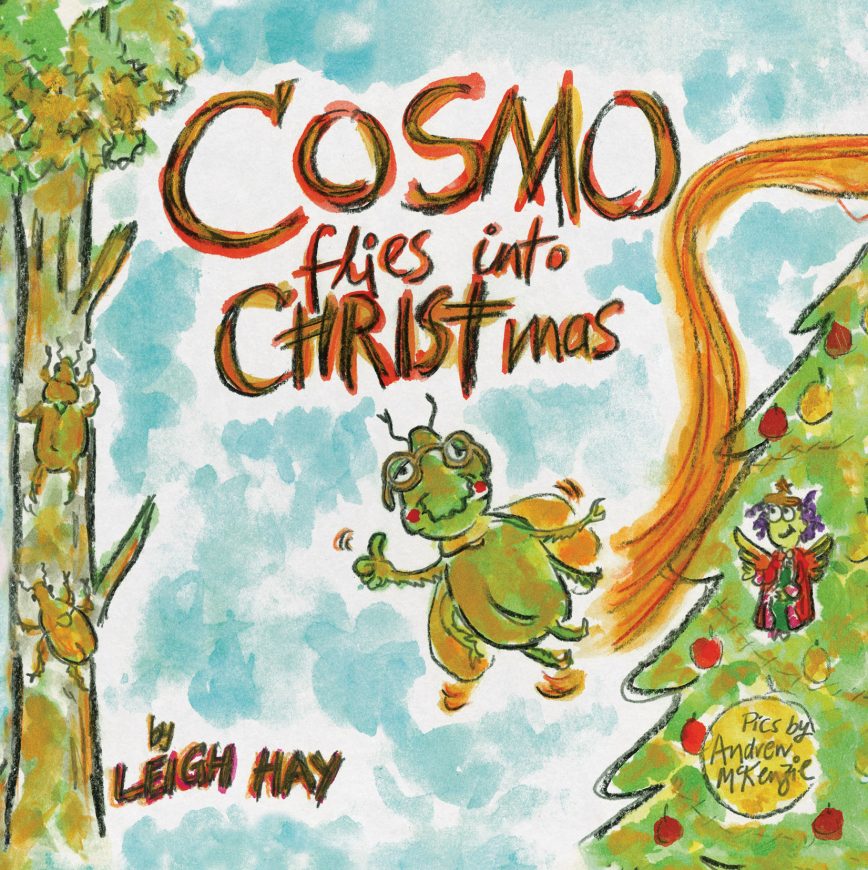 Cosmo flies into Christmas
Product Description
It's Christmas Eve in Australia. Cosmo, a small Christmas beetle, hatches in Mrs Bunnyfluff's garden. He flies through a back door and lands slap bang in Mrs Bunnyfluff's house. WOW!! Food. Presents. Bonbons. And a big green tree covered in silver stuff. Cosmo doesn't know about Christmas.  But Mrs Bunnyfluff does.  And she tells Cosmo a story he will never forget.
Cosmo flies into Christmas   
Written by Leigh Hay, illustrated by Andrew McKenzie, Cosmo song composed by Margi Orr.
Published by Poetica Christi Press : http://poeticachristi.org.au
RRP $25.00