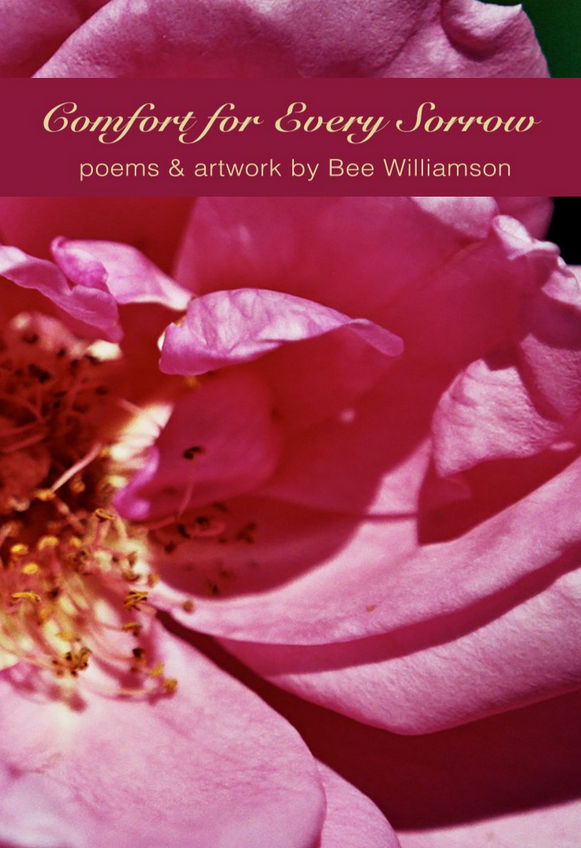 Comfort for Every Sorrow
Product Description
This is Bee Williamson's 7th collection of poetry & artwork.   "Go outside… amidst the simple beauty of nature…
and know that as long as places like this exist,   there will be comfort for every sorrow,  whatever the circumstances may be."
Anne Frank
"Segmenting her poetry into themes on The Divine, Nature, Creativity, Intimacy,
The Feminine, Suffering, Conflict and Ancestors, Bee covers the spectrum of emotions,
fears, and anxieties of human belief and the subsequent consequences and inequality of our inaction.
But her poetry also encapsulates the love, emotion, compassion,
and at times despair, of the human condition". Leigh Hay
Comfort for Every Sorrow is available from the author, Bee Williamson $30A  within Australia.
To order, please use the link below to email Bee directly. Please make sure you select Bee Williamson from the drop down box and include your email address for Bee to contact you.