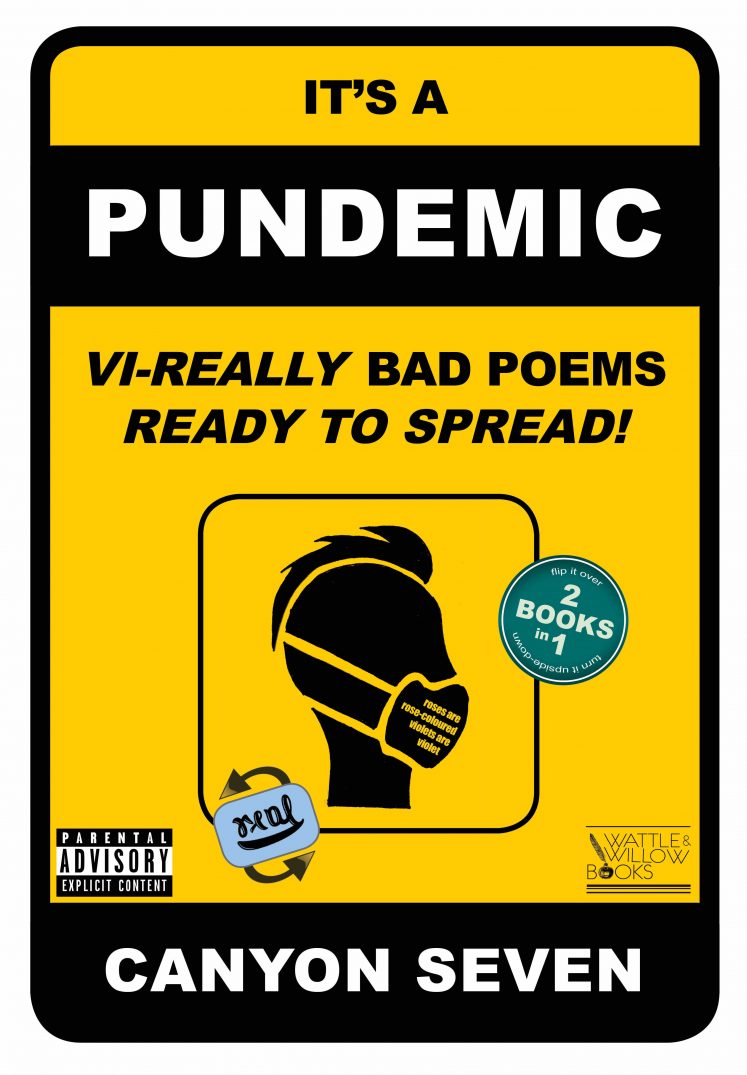 It's a PUNDEMIC!
Product Description
A funny new book of ridiculous poems by Tasmanian-grown Canyon Seven (a.k.a Cameron Semmens) and neo-Taswegian Spike Mason. It's 2 books in 1!
Book 1: It's a PUNDEMIC – vi-really bad poems ready to spread! – by Canyon Seven.
Book 2: I Never Met a Pandemic Poem I Didn't Like – a jazz cat responds to the bad poems of Canyon Seven with even badder poems – by Spike Mason.
Poet and a jazz man have collaborated to create a funny, crazy, upside-downable book of so called 'bad' poems about COVID-19. The unique thing about the book is that there's is no back cover – you read Canyon's poems through one way, then flip it over and read Spike's parodies the other way, or you can spin the book as you go, reading poem and parody together.
106 pages. A5 size.
Author: Cameron Semmens, www.webcameron.com
Published by Wattle & Willow Books.
It's a PUNDEMIC!  is available from the author, Cam Semmens $18A + $7 postage within Australia.
To order, please use the link below to email Cam directly. Please make sure you select Cam Semmens from the drop down box and include your email address for Cam to contact you.