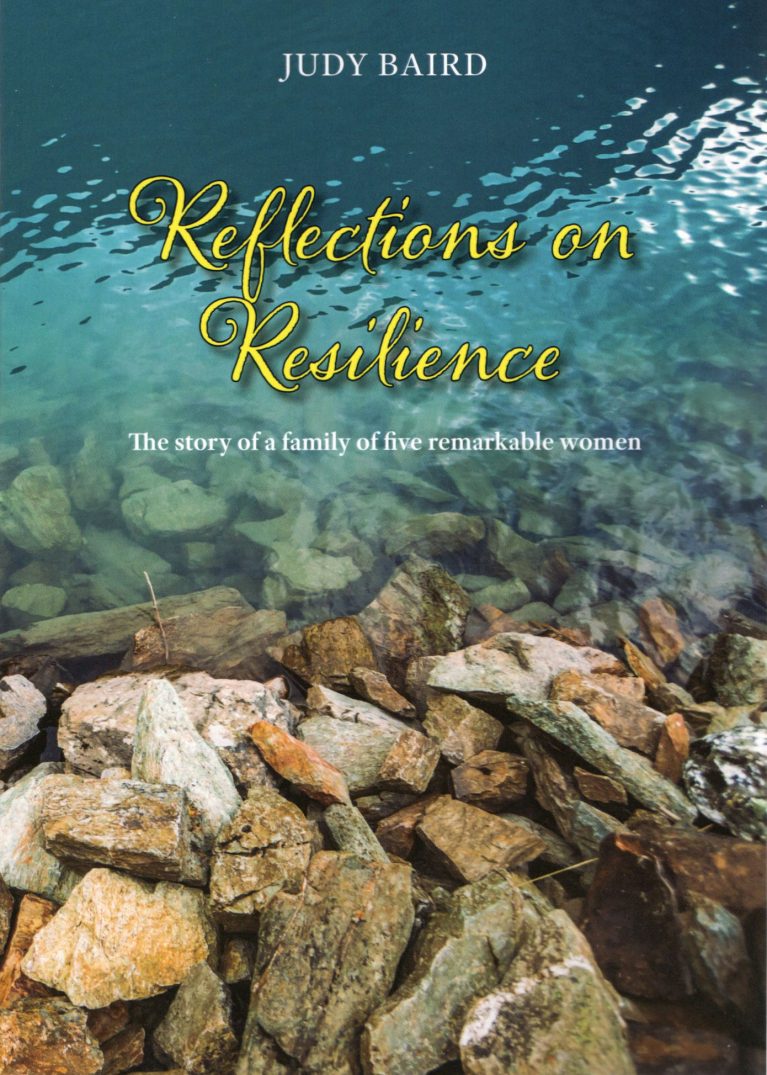 Reflections on Resilience: The story of a family of five remarkable women
Product Description
Reflections on Resilience
examines resilience in all its forms, particularly in five women over three centuries. In looking back to past generations of women in her family, Judy Baird discovers that she, like these women, all experienced love and loss, happiness, hardship, poverty and deprivation. Judy looks at the lives of her forebears through the lens of resilience and we are left to judge whether Judy also fits the model. Readers will be in awe of the lives of the remarkable women in Judy's family … their struggles, stubbornness, heartache and acceptance. You will be challenged to reflect on what it takes to be a resilient woman.
Reflections on Resilience is available from the author, Judy Baird for $20A plus post and packaging within Australia.
To order, please use the link below to email JUDY directly. Please make sure you select JUDY BAIRD from the drop down box and include your email address for JUDY to contact you.