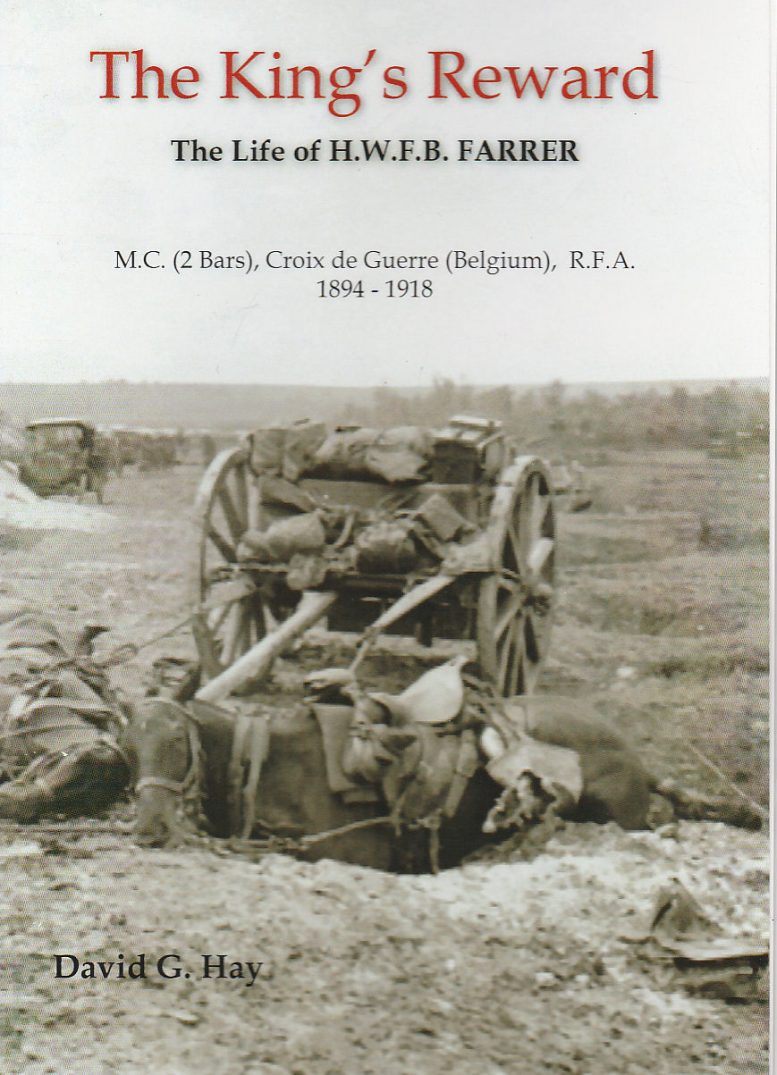 The King's Reward
Product Description
This story  is written in recognition of the remarkable short life of a WWI soldier, Henry Wyndham Francis Blackburne Farrer, who served with the Royal Field Artillery from a few short weeks after the announcement of war, until just eleven days short of the Armistice in 1918. He was the consummate soldier loved by his troops, respected by his commanding officers and, ultimately with the passing of time, forgotten to the world.
It is apt that the Military Cross was personally pinned to Farrer's chest by King George V.
H.W.F.B. Farrer;  a most worthy recipient of the King's reward.
eBook available at:   https://www.amazon.com/author/david-hay
16 in stock