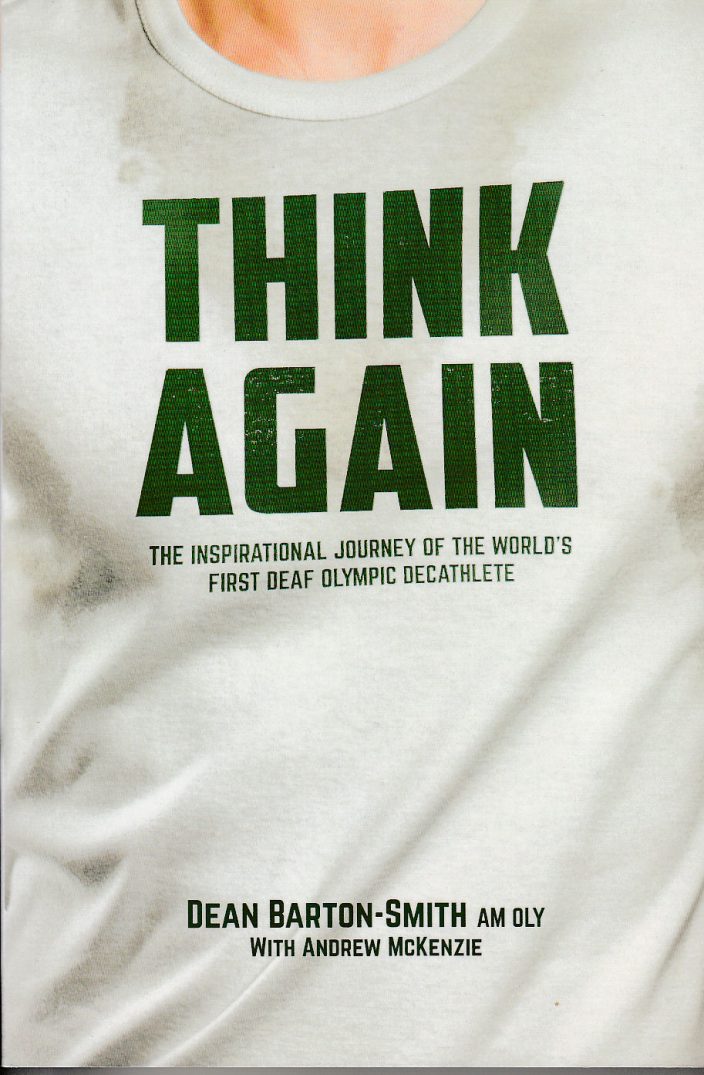 Think Again
Product Description
Dean Barton-Smith with Andrew McKenzie
How can you be quick off the mark if you can't hear the starter's gun?
Think Again is a story of commitment, sacrifice and the determination to triumph over the silence and stigma of disability.
As a young boy with a hearing disability, Dean Barton-Smith was told he would never amount to much.
But this promising young athlete would represent his country on the world stage – the Deaflympics, Commonwealth and Olympic Games.
At the 1992 Barcelona Olympics, the front of Dean's t-shirt read : 'Who says deaf people can't do anything'. The back said 'Think again'.
This rollercoaster story will inspire all of us to think again. Dean's story will make you laugh and cry. It will leave you in awe and make you proud. It will leave you wondering what you're capable of.
Think Again is available from the author, Dean Barton-Smith for $35A including post and packaging within Australia.
To order, please use the link below to email DEAN directly. Please make sure you select DEAN BARTON-SMITH from the drop down box and include your email address for DEAN to contact you.
Out of stock