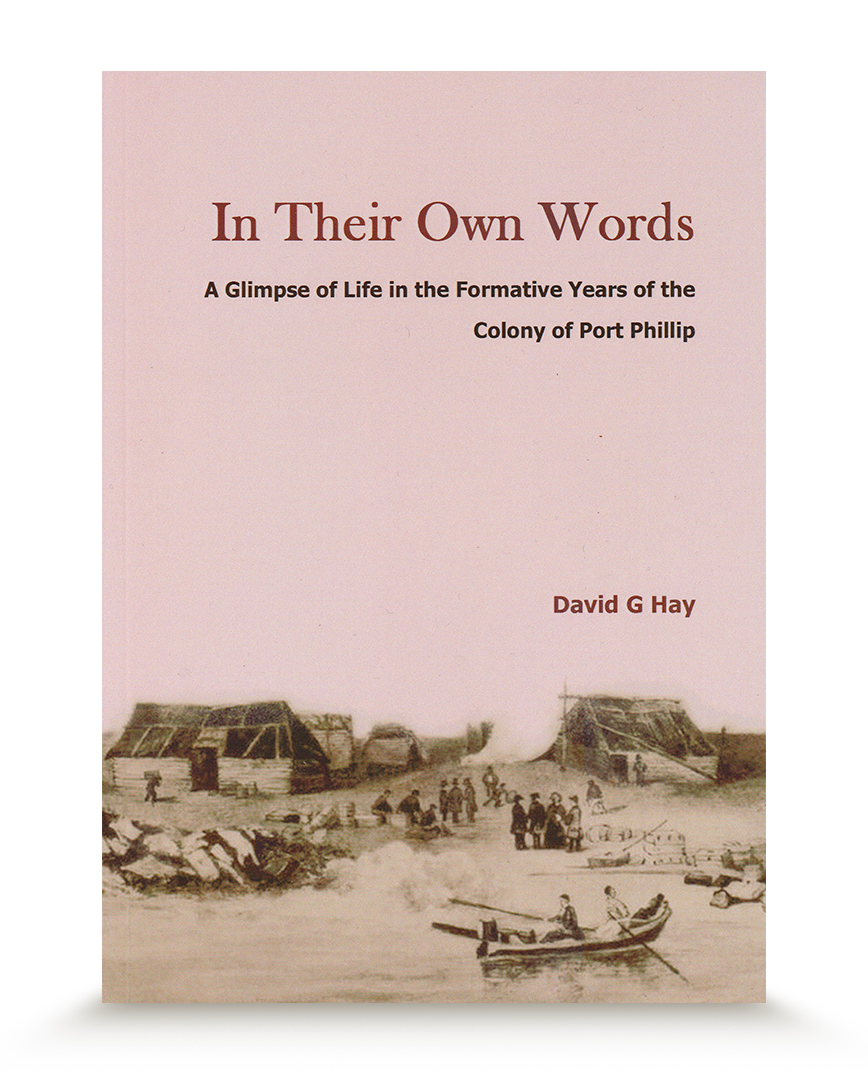 In Their Own Words : A Glimpse of Life in the Formative Years of the Colony of Port Phillip
Product Description
In early 1839, Mr Patrick Reid Esq., his wife Agnes, and their eight children left Glasgow to make the long journey by sea to Australia.
Eventually disembarking in Melbourne, Patrick wasted no time in erecting his prefabricated home on a prime block of land in Bourke Street and setting about the business of establishing his family in thee strangely unfamiliar surroundings.
So started a life in the new colony;  a life of adventure, hardship and determination. Above all, Patrick Reid's life was one of influence.
Succeeding generation of the Reid family have left a wonderful legacy of stories, many told in their own hands, by their own writings, of day to day life in those formative years of settlement in Melbourne.
For anyone interested in the early days of Melbourne, this book is a must.
E-book copies are available from the following outlets:
https://www.amazon.com/Their-Own-Words-Glimpse-Formative-ebook/dp/B018SDQAAE
https://www.collinsbooks.com.au/book/In-Their-Own-Words/9780994151353
Written by David G Hay
13 in stock