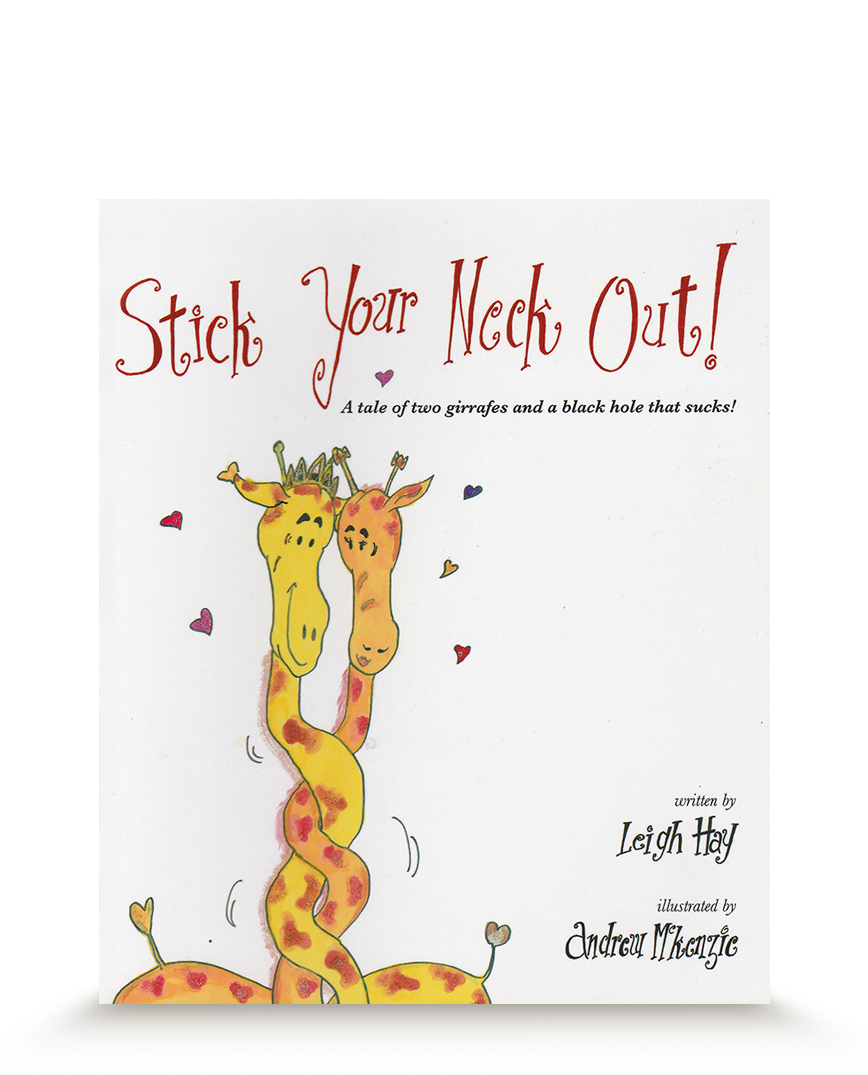 Stick Your Neck Out : A tale of two giraffes and a black hole that sucks
Product Description
Stick Your Neck Out is the funny, touching, uplifting tale of two giraffes and a big, black hole that just happens to suck.
Geoffrey has lost his mood for giving. His life has become a gi-normous black hole. He is untouchable and unreachable…until small, sweet Penelope sticks her neck out. On her silver scooter, dressed to the max in glitter gumboots and very own tiara, Penelope rocks up to Geoffrey's front gate to share her light and bedazzle the whole black hole saga.
Stick Your Neck Out is heartwarming hope for anyone affected by life's black holes.
E-book copies are available from the following outlets:
https://store.kobobooks.com/en-us/ebook/stick-your-neck-out-1
https://itunes.apple.com/au/book/stick-your-neck-out/id926086757?mt=11
https://www.amazon.com/dp/B00O6WL9QC
Poetry by Leigh Hay, illustrated by Andrew McKenzie
22 in stock